Evita's success
---
In 1997, 20 years ago, Evita won the Golden Globe for Best Picture – Comedy or Musical. The main characters of the film were played by Madonna and Antonio Banderas, and the movie soundtrack was composed by Andrew Lloyd Webber. The story focuses on the life of Argentinian political leader Eva Perón, the second wife of Juan Perón, President of Argentina. The film, directed by Alan Parker, was shot in Argentina and in Hungary; one of the movie producers, Andy Vajna, played a key role in this decision.
'It was 40 degrees in Argentina, then we arrived to Budapest in January, and it was -6 degrees. This has caused some adjustment for the crew, but we never had any technical issues during the shooting. Both the huge funeral ceremony and the demonstration scene went smoothly. Budapest is a fantastic place for shooting, we see this today also as the world's biggest movies are shot in Hungary. Evita was one of the first large international productions to shoot in Budapest' – says Andy Vajna, interviewed by the 'Hello Hollywood' TV programme.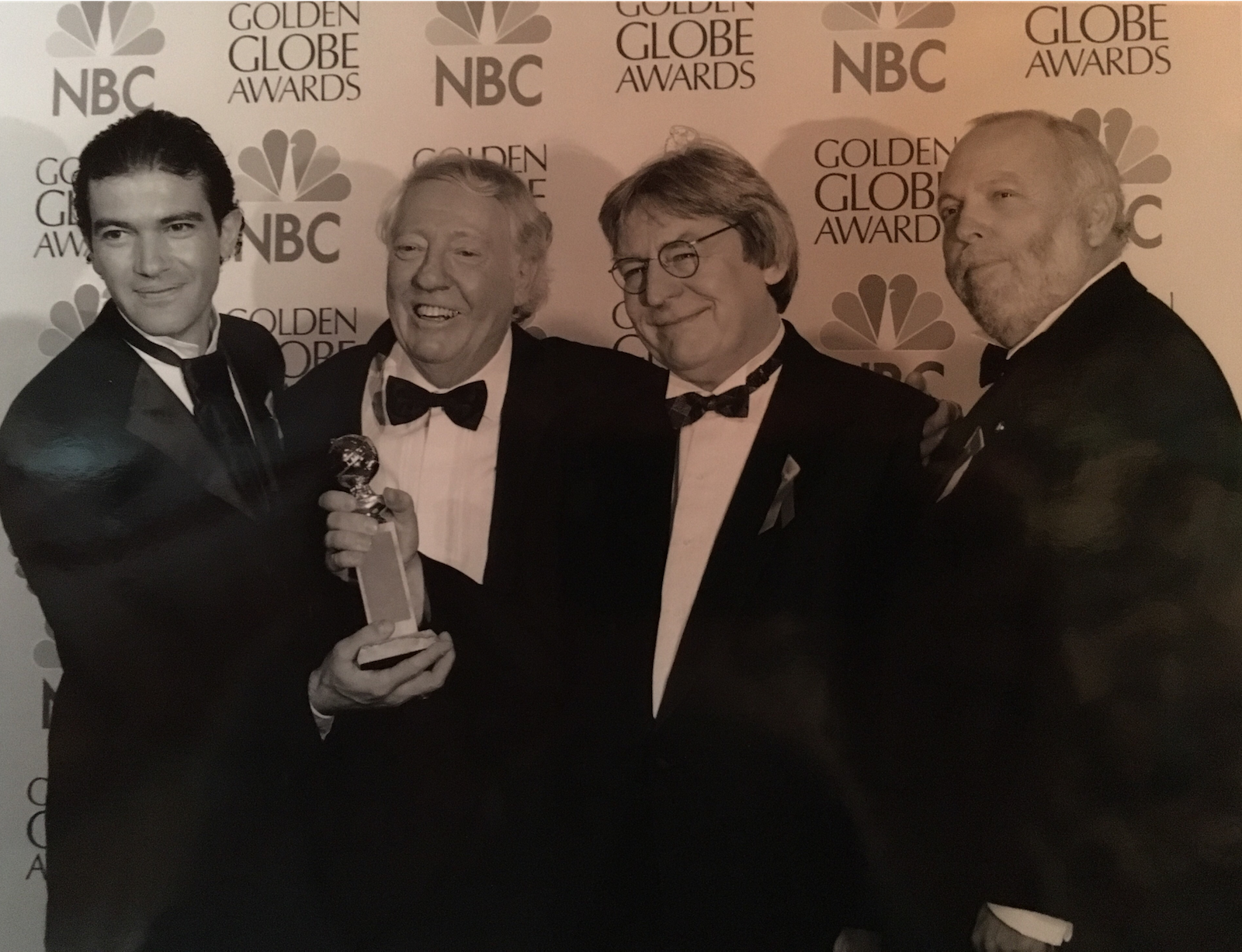 'It was very easy to work with Antonio Banderas, he was always helpful and on time. Surprisingly, everything went smoothly with Madonna as well, she loved her role so much that she fully adopted to the shooting of the film and never kept us waiting.'

The winning of the Golden Globe Award was a big surprise for Andy Vajna, which he believes was won mainly as the recognition of director Alan Parker's work. He argues that music is a key part of the entertainment industry today, and hence there is absolutely nothing better than if someone produces a well-made musical film. Evita has also received further acknowledgments: Madonna won Golden Globe for Best Actress and the movie soundtrack was awarded with both a Golden Globe and an Oscar.
April 2017