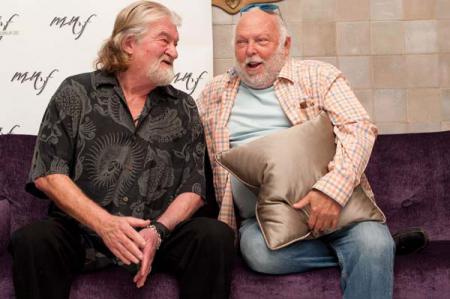 Film about Puskas
---
'As a producer I've been thinking for a long time how best to create an exciting film for worldwide audiences that can bring back the interesting life of Puskas, one of the world's most famous Hungarian soccer player. We've started to work on this with Joe Eszterhas, he is already writing on the script of the film. We are a great team with Joe, we made several films together, the last one was the Children of Glory', announced Andy Vajna.
Joe Eszterhas is an American writer of Hungarian descent, best known for his writing in Jade, Basic Instinct, Flashdance, Music Box, Showgirls. In 2012 he was invited by Andy Vajna and the Hungarian National Film Fund to hold a master course in writing in Budapest.
'Puskas is known everywhere in the world, in many places Puskas name is the first in people's mind when referring to Hungary. It is time to produce a movie about him. We are working on the idea, there are still many open questions. This will be an international, privately-funded production' – said Andy Vajna producer who has been involved in the production of nearly 60 films.
April 2017